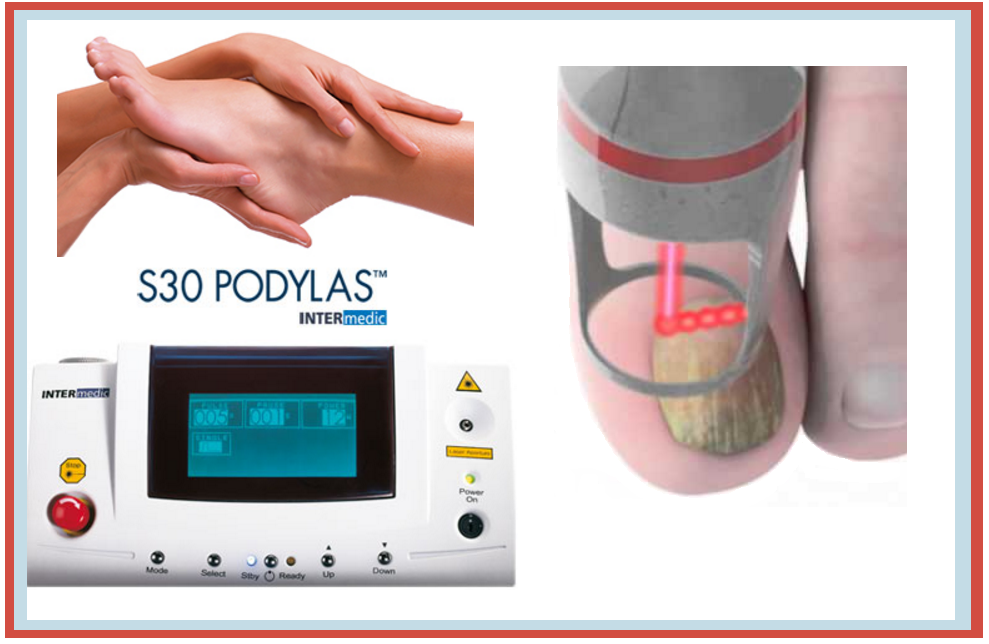 Our Podylas laser is one of only 12 in the UK and provides clients with clinically proven and effective removal of fungal nails, verrucas, and thread veins in the lower leg. Low level laser is also a very effective treatment for musculoskeletal problems and provides excellent pain relief.
For certain chronic or more advanced foot and nail conditions such as fungal nails, verrucas, chronic corns, scarring, foot pain, spider veins, etc., standard chiropody procedures sometimes only manage the symptoms rather than treating the cause.
But, with the huge advances in laser technology, our podiatrist can now treat these chronic conditions quickly, effectively and, in some cases, painlessly with our state-of-the-art S30 PODYLAS™ laser — the most powerful laser in an approximate 60-mile radius from our Tarporley, Cheshire podiatry clinic.
Visit our S30 PODYLAS Laser page for more information about this incredible treatment and the many foot and nail conditions it can improve.