Tiggy Williams MA BA MBACP is a highly experienced counsellor and psychotherapist, working at Forest Hill Practice, Cheshire.
People turn to counselling for different reasons. Symptoms of anxiety and depression are common reasons for reaching out, or maybe you simply feel a loss of direction in your life. Perhaps you have undergone a recent life change or loss or you are concerned about issues such as anger, self esteem, low energy, or difficulties in concentrating or thinking clearly. Or maybe you're faced with a sense of futility, numbness and emptiness, unsure as to how you feel and why.

What is Counselling?
Counselling is about working together towards unravelling and resolving these difficulties. More broadly it is about personal growth, freedom and moving towards a more fulfilling existence.
Through developing a new understanding of your life and increased self-awareness, you can learn to be kinder to yourself and others, have more control, take more responsibility and have the confidence to live the life you want to lead without fear of judgement or criticism.
Tiggy works from the notion that no one can know your world better than you can. She believes that, when enabled through professional counselling, you can develop the resources and wisdom to know what is right for you to move forward.
Relationship counselling
For many couples and families, life together can become difficult at times. Whether it is mid-life issues, dealing with empty nesting, caring for elderly relatives, unemployment, menopause, or working through infidelity. When faced with challenging issues, partners can suffer significantly destructive effects on their relationship and intimacy. Unaddressed stresses and conflict lead to non-stop bickering, a loss of trust or a break-down in communication that seem to persist without resolution.
Relationship counselling can provide a confidential space where partners can come to talk about their problems without fear of judgment or embarrassment. Before deciding whether to be together or apart, counselling can help to get to the heart of your conflict and come to value each other's beliefs and attitudes.
Adolescent counselling
Our teenagers and young people are dealing with an ever-growing number of overwhelming challenges. Tiggy works with young people to give them the tools and understanding they need to face these challenges and come out stronger on the other side.
Tiggy believes in resilience borne out of self-awareness and open discussion, something that will help young people overcome the battles that they encounter on a day-to-day basis.

About Tiggy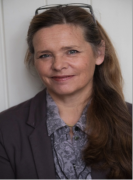 Tiggy Williams MA (Cinical Counselling), BA, MBACP
As an integrative humanistic therapist, Tiggy's work is grounded in counselling and psychotherapeutic theory and research.
Tiggy is fully qualified in Clinical Counselling with an MA from the University of Chester, accredited by the British Association for Counselling and Psychotherapy (BACP).
Her first degree was taken at the University of Manchester and she has further training in Existential Therapy, Transactional Analysis, Cognitive Behavioural Therapy, Brief Solution Focused Therapy and an Advanced Post Diploma in Couples Counselling.
Her experience comes from working within the private and public sector, both in the UK and abroad, having worked in the higher education sector, the NHS and a national mental health charity.
Alongside her private practice, she also currently works with staff and students at an independent school in Cheshire. As a member of the BACP she adheres to their Ethical Framework and is on the BACP register approved by the Professional Standards Authority for Health and Social Care. She attends monthly supervision, holds professional insurance, an annually updated safeguarding certification and DBS.
Tiggy takes her continuous personal and professional development very seriously, attending further high quality training workshops and courses around the country.