Before any treatment can begin a full assessment and examination is carried out.This is to identify whether massage is an appropriate form of treatment for you. At this time a treatment plan will be discussed and agreed upon with you. As massage involves the use of oils, it is advisable to wear your older clothes and underwear! Oils do impregnate clothing and can cause staining, particularly on whites.
About our therapists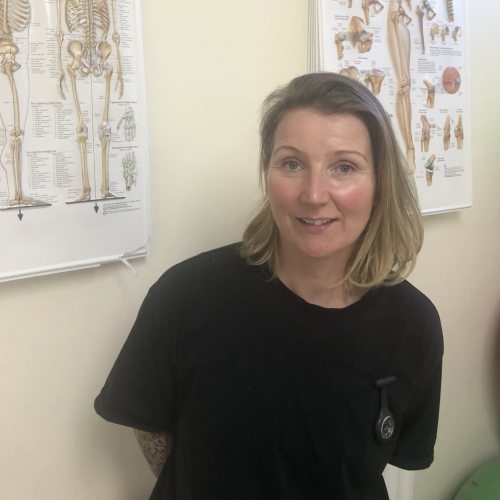 Victoria Price BSc (Hons)
Hi im Vic, Head Strength and Conditioning Coach, Personal Trainer, Outdoor Fitness Instructor, Sports Massage Therapist and Mum. Over the last decade I have developed and harnessed my passion for fitness, health and wellbeing towards helping people find their own strength, health and vitality! As I progressed in my Fitness Coaching career I recognised the importance of effective recovery and injury prevention techniques, which led me to gain qualification as a sports massage therapist. I have worked with triathletes, ultra runners, crossfit competitors, powerlifters, but also with landscape gardeners, mechanics, engineers and busy Mums…. all of whom rely on a strong, functionally fit , injury resilient body to get the job done!
Contact